Digital Programme Pico Cello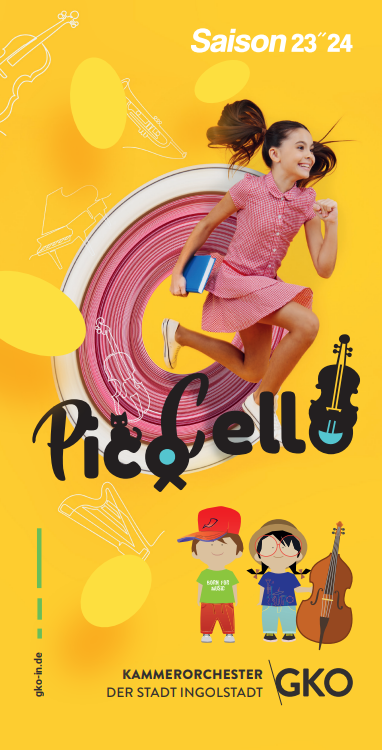 Digital Programme
Projects for Young People
How quiet and dismal would our lives be without the colourful and rich variety of notes, sounds and rhythms?
GKO pico cello stands for concert experiences for young and old, exciting music education concepts, tailor-made events and above all a lot of pleasure in classical music.
It is a matter close to the hearts of our orchestra members to pass their enthusiasm and joy of classical music on to the younger generation. We would like to awaken young ears, create enthusiasm and lead them playfully to classical music. Therefore we offer a colourful programme for the up-and-coming audience of Ingolstadt.
Don't worry – we don't take orchestra etiquette and manners seriously. A laid-back family friendly atmosphere is very important to us, especially at our baby concerts. Parents and children sit on blankets and cushions whilst we whisk you away to the world of music.
Flick through our new GKO pico cello magazine and discover more interesting projects!
We look forward to seeing you!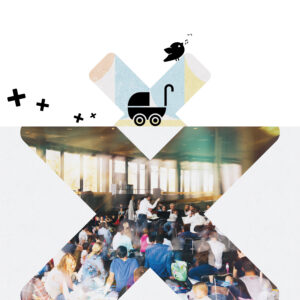 Discover classical music! Crawl and coo with Mozart, Vivaldi and Co. The Georgian Chamber Orchestra especially enjoys playing for the little ones.
Show all baby concerts
Show more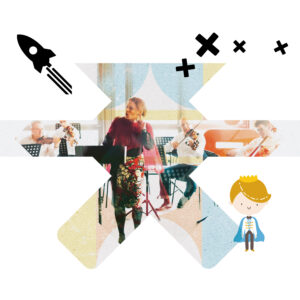 Join our music adventure! Have you seen a violin up close and do you know how big a double bass really is? What are the hairs of a cello bow made of and what is a viola? Our moderator Martina Silvester will hunt for the answers to all these questions and more with you!
Show all piccolo concerts
Show more
The Georgian Chamber Orchestra works hand in hand with teachers and pupils to create the best experience possible for young school children.
Show all school concerts
Show more
Guaranteed laughter and fun in concerts where you might meet a snowman or a ghost! Come and visit a family concerts with the Georgian Chamber Orchestra for an unforgettable experience!
Show all family concerts
Show more